The biography, life, and accomplishments of Calum Von Moger
Calum Von Moger is a bodybuilder and actor from Australia. He is known for his portrayal of Arnold Schwarzenegger in Bigger and a massive physique despite a few injury setbacks.
Below is a complete breakdown of Calum Von Moger's profile, stats, biography, training and diet regimens.
Full Name: Calum Von Moger
Weight
Height
Date Of Birth
245-255 lbs.
6'2''
06/09/1990
Profession
Era
Nationality
Bodybuilder, Actor
2010
Australian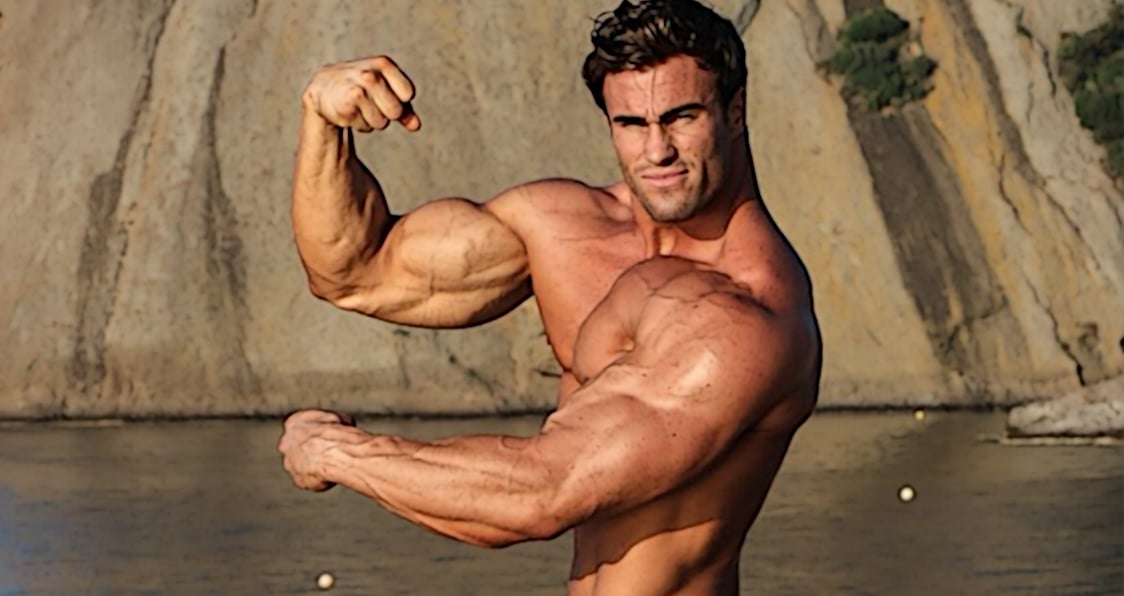 Biography
Calum Von Moger was born June 9, 1990. He was raised in a small town called Geelong that is located in Victoria, Australia. He was raised on a small farm with his 5 siblings. The environment helped him become disciplined and learn about the importance of nutrition.
Calum played soccer for eight years and was very athletic. He grew up in an organized household. The entire family followed a daily routine. This adds to the discipline that groomed him at a young age.
He was only 14 years old when he brother asked if he wanted to join him in the gym. The gym was not the fanciest. There were plenty of equipment available at this gym, but everything was old and rusty. Though things were dated, it was all Calum needed to become hooked to working out.
The gym owner was trusting of Calum and his brother, so he often left a key in the letterbox for them so they could train after school. Sometimes a key wasn't left for them, so they would take it upon themselves to still get inside to workout.
Calum saw his brother as his biggest competition at the time. His brother was always taller and stronger. This inspired Calum to lift and train harder because he saw himself as skinny growing up.
Calum was inspired by watching Arnold Schwarzenegger in the hit documentary 'Pumping Iron' and Steve Reeves in 'Hercules'. This is what led him to use old techniques to form his classic shape.
After years of training and working on his physique, Calum decided to compete in local shows. In 2010, he won his first bodybuilding competition. In 2011, Calum was selected to compete in the WFF Junior Mr. Universe competition. He also competed and won the NABBA Junior International championship then continued on and took first place in the Jr. Mr. Universe.
With the introduction of the Classic Physique division in the NPC and IFBB leagues in 2017, Calum Von Moger decided to start training and prepare for earning his pro card. Calum's journey into entering the NPC/IFBB league was chronicled in Generation Iron 2.
Unfortunately, his competition prep would be temporarily put on hold. In November of 2017 and later in April 2018, Calum suffered two serious injuries preventing him from training to full capacity. His first injury was a bicep tear only to be followed later by a knee injury incurred during climbing a cliff.
Calum Von Moger's recovery and return to training at full capacity were chronicled in the documentary feature film Calum Von Moger: Unbroken. The film collects archival footage plus newly captured footage to showcase an inside look at his recovery and journey towards becoming a Classic Physique pro bodybuilder in the IFBB.
Since his recovery, Calum Von Moger has continued to train and perfect his physique in preparation of returning to compete. He had scheduled himself to compete in the Jay Cutler classic in 2020, but the Coronavirus pandemic effectively closed down the pro bodybuilding season. He continues to train and wait for his chance to return to the stage.
Calum Von Moger has also broken into the world of acting. He appeared in the 2018 feature film Bigger. The movie depicted the Golden Era of bodybuilding and followed Joe Weider's rise in building the Mr. Olympia contest. In the film, he portrayed a young Arnold Schwarzenegger.
Calum also has utilized his physique to get some modeling work. He was chosen by Gucci to model their 2019 Fall Collection.
Calum Von Moger is managed by Edwin Mejia Jr. and Generation Iron Management.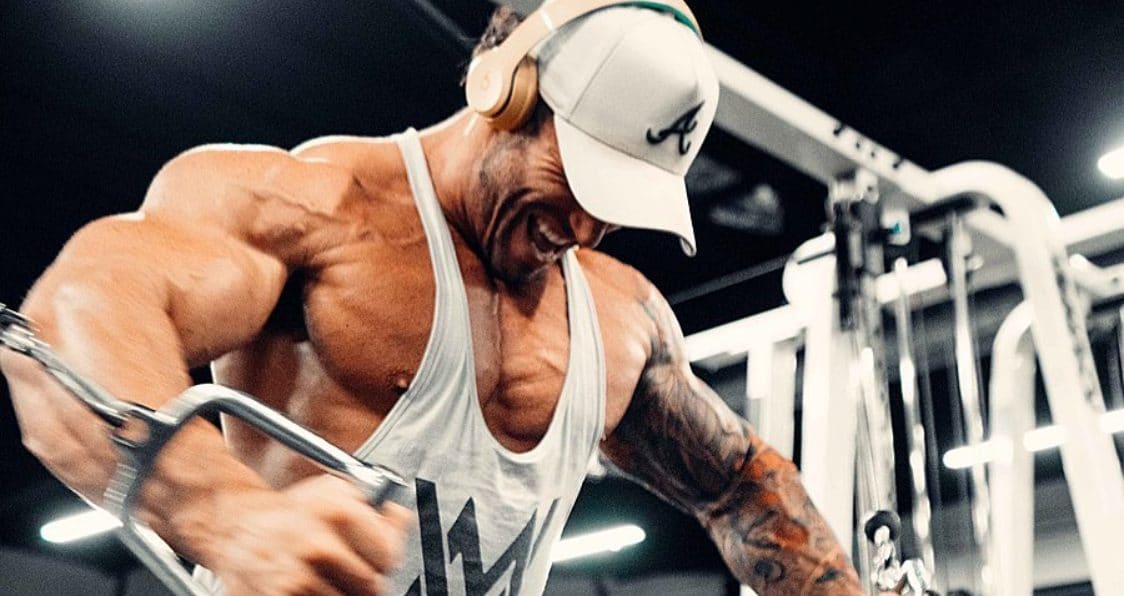 Training
Calum lifts as much as possible to build quality muscle and retain his physique. He primarily focuses on a 4-day split. He trains for the strictest form, while focusing on each muscle fiber and strand being used, and making sure that every aspect of his body is under the right amount of tension.
Calum also provides his very own personal online training service. You can learn how to train like Calum in detail at his official website.
Calum provides further details on his bodybuilding training, nutrition, diet guide and workout guides.
Cardio
Heavy Lifting
Low reps, heavy weights and a pyramid training structure is Calum preference when it comes to lifting. The workouts are pretty basic, but also heavy and intense. He says it is important to utilize your rest day in between heavy lifting days. It's important to get at least three days of rest throughout the week when training like this.
Chest & Triceps Workout
Pec Deck
Incline DB Chest Press
Incline DB Chest Flys
Triceps Pushdowns
Cable Chest Flys
Push Press
Triceps Machine
Nutrition
Calum has a fast metabolism so he is able to eat more than the average bodybuilder. One of his favorite things to eat is watermelon and cottage cheese. He also enjoys meat, potatoes, and vegetables. He also includes in his diet glucose powder to feed his muscles, magnesium, zinc, multivitamins, fish oil, and taurine.
Supplementation
While Calum uses his own supplements of choice, there are some staple products in a bodybuilder's routine that can greatly help you see results. A protein powder is great for seeing effective gains and working to pump you with protein to aid in muscle growth, recovery, and weight loss or healthy bulking.
For those pre-workout needs, looking to pre-workout supplements will provide you with energy and muscle pumps so you can take full advantage of every workout. A shredded aesthetic is the end goal and looking to fat burners can kickstart your metabolism, suppress your appetite, and allow for more calorie burn to give you the best benefits possible.
Competition History
2016 NPC Irongames Championships: 1st
2015 WFF Pro Mr. Universe: 1st
2014 WFF Mr. Universe: 1st
2013 WFF Universe Superbody: 5th
2013 NABBA Class 1 Southern Hemisphere Championships: 3rd
2013 NABBA Class 1 International Championships: 1st
2011 WFF Junior Mr. Universe: 1st
2011 NABBA Junior Southern Hemisphere Championships: 3rd
2011 NABBA Junior International Championships