Vlad Suhoruchko Shows Off Insane Leg Vascularity Ahead Of 2022 Portugal Pro

Vlad Suhoruchko is looking shredded heading into his next show over the weekend.
If you have not heard about Vlad Suhoruchko just yet, keep an eye on the 2022 Mr. Big Evolution Pro Portugal on Sunday. The Ukrainian bodybuilder has been an up-and-coming talent in Men's Open and has been showing off his progress in recent weeks. On Monday, Suhoruchko shared an update of his legs looking extremely peeled as he prepares to take the stage in Portugal.
Suhoruchko competed on this exact stage in 2021 and finished fourth. This was his second fourth-place finish last season, with the other coming during the Europa Spain Pro. Suhoruchko burst onto the scene in 2020 when he finished as the runner-up to Regan Grimes at the Romania Muscle Fest Pro.
A victory on Sunday would give Suhoruchko his second consecutive qualification to the Olympia. In 2021, he earned enough points to compete but was halted due to some issues with his visa. Now, it looks as though Suhoruchko has put together a package that could find his way back to the biggest stage.
Can Vlad Suhoruchko Win In Portugal?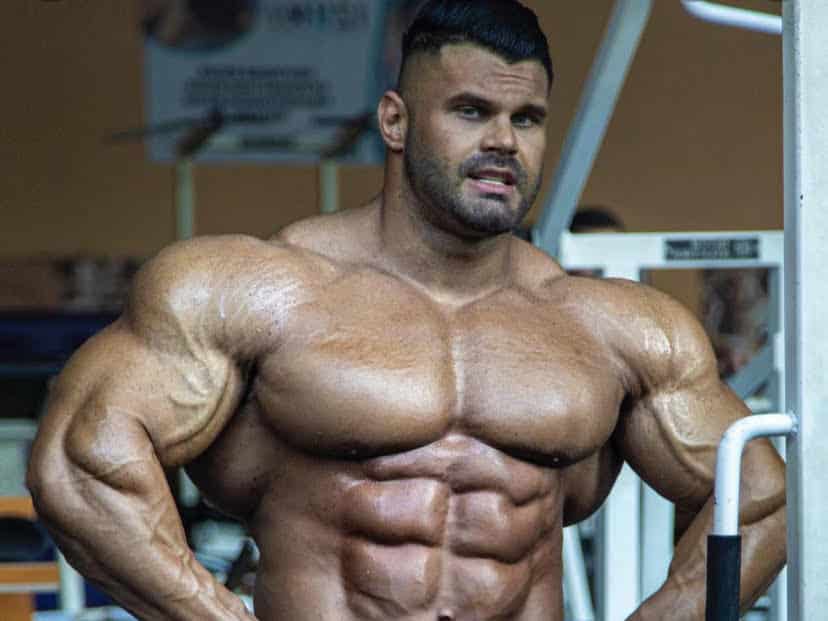 Vlad Suhoruchko continues to be a possibility to win the Portugal Pro this weekend. He has taken a step up from dark-horse competitor to a potential champion. It is becoming apparent as he continues to share physique updates.
The Portugal Pro will return three of the five competitors who finished in the top five last year. This is headlined by reigning champion Andrea Presti, who will likely be the favorite once again heading into the show. Both Tim Budesheim and Petar Klancir will make a return to the stage after some preparation. If a competitor does not win this show, it is important to earn enough qualification points by finishing near the top.
This is how Vlad Suhoruchko earned his way to the 2021 Olympia. Aside from his performance in Portugal, Suhoruchko finished near the top of the scorecard during the Romania Musclefest Pro and Europa Spain Pro.
Suhoruchko has added insane vascularity to his physique and sent out a warning over social media heading into the weekend. It will be interesting to see how he can capitalize on this and compete against some other elite competitors.