WATCH: Ronnie Coleman Reacts To Crazy Lifts By Jujimufu

Ronnie Coleman continues to react to some crazy videos and this time, it is Jujimufu.
Ronnie Coleman has become a social media sensation, creating different videos interacting with fans and reacting to some feats of strength. Recently, Coleman watched another fitness star, Jujimufu, tackle some incredible lifts that have not been seen before.
Jon Call, better known as Jujimufu, burst onto the scene because of his incredible strength and flexibility. He has racked up millions of followers across his social media platforms because of this. Now, he is trying his hand at bodybuilding.
Jujimufu competed in his first show in 2021, placing fifth during the NPC Worldwide Amateur Olympia. This year, he returned to the stage and finished 11th at the NPC North American Championships. This is obviously something that Coleman knows plenty about, having won a record eight Olympia titles.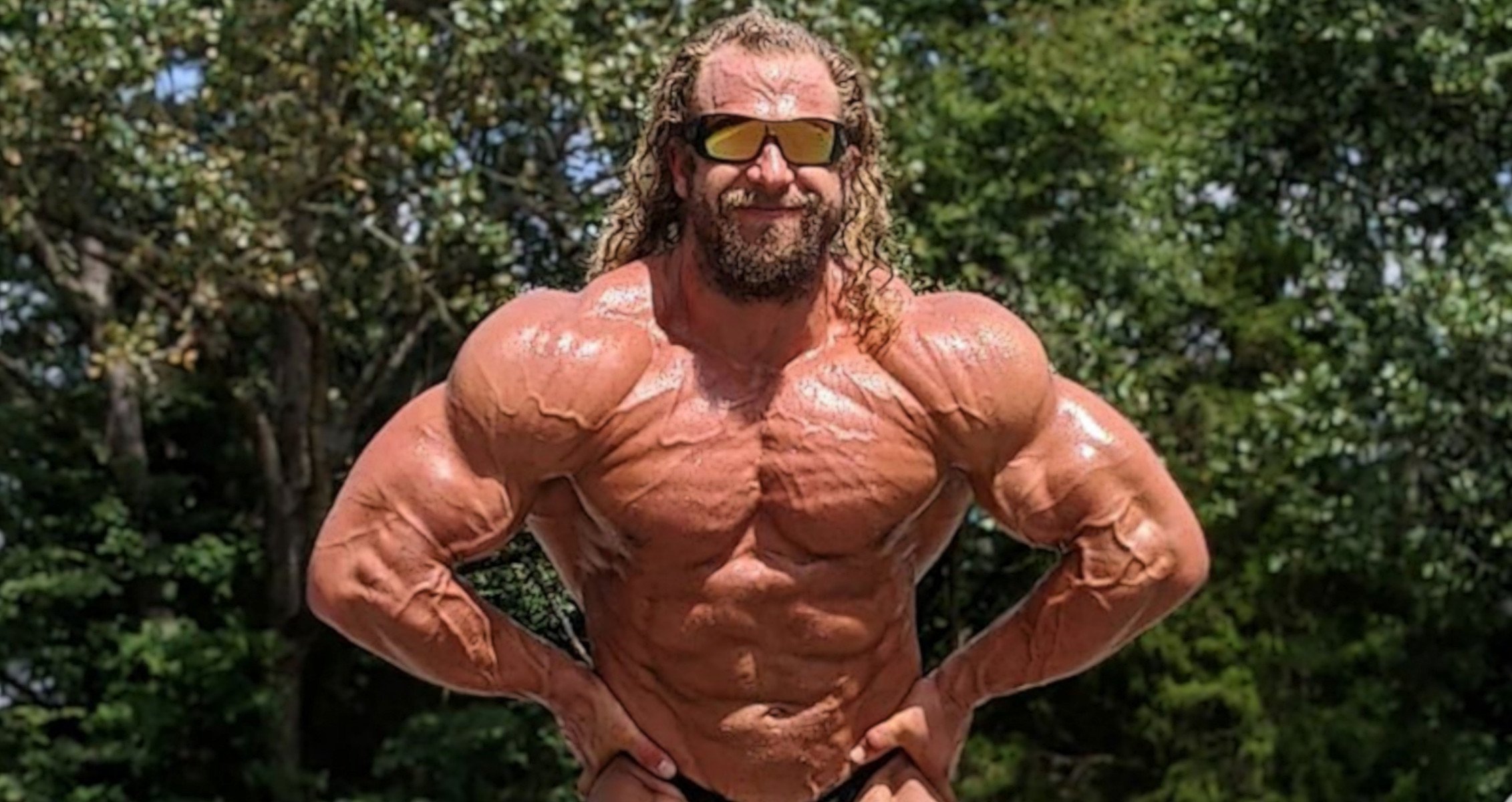 Ronnie Coleman Reacts To Jujimufu's Lifts
During his career, Ronnie Coleman became known for his incredible strength and insane workout routines. He continues to carry a passion for fitness and is active in the gym to this day.
During this video, Jujimufu is seen performing some crazy lifts, such as 615-pound deadlifts and walking while carrying "The Husafell Stone."
"NICE WORKOUT JUJI. THAT WAS PRETTY GOOD. THAT WAS REAL GOOD. HE'S STRONG AS HELL. SH** HE'S REAL IMPRESSIVE AND OFF THE CHANGE. HE'S STRONG AS HELL AND FLEXIBLE, THAT TAKES A LOT. I CAN'T GET OVER THAT BACKFLIP THAT THING WAS PERFECT DANG," COLEMAN SAID OF JUJIMUFU.
During the video, Call is seen doing these lifts in all climates and clothing. He even wore a gorilla suit around the time of Halloween. Coleman has watched many videos and reacted to deadlifts by Jujimufu in the only way he knows how.
"SHOW ME WHAT YOU GOT JUJU. UP UP UP. WAY TO GO! GET ANOTHER ONE. YOU GOT IT! WAY TO GO. YEAH!"