Who Has Bigger Biceps? Ronnie Coleman Shares Video Comparing Arms With Jay Cutler

Ronnie Coleman turned back the clock showing off a video comparing biceps with Jay Cutler.
There is plenty of history between Ronnie Coleman and Jay Cutler, including 12 Olympia titles and many legendary battles on stage. Boasting two of the best physiques of all-time, it is natural for the duo to want to see who has the bigger biceps. Coleman shared an old video of the two measuring arms outside the gym.
The video was shared to Coleman's YouTube page on Wednesday afternoon but it is clear that it is an older video taken while the two were still competing on stage.
Ronnie Coleman has eight Olympia titles, which is tied for the most all-time with Lee Haney. Coleman began his run of consecutive victories in 1998 and it ran all the way to 2005. In 2006, Coleman had to settle for silver as Jay Cutler was able to win his first title. He would go back-to-back twice, winning consecutive titles in 2006-2007 and 2009-2010.
Cutler might have taken the crown from Coleman in 2006 but this was not the first time they met on stage. From 2003-2005, Cutler finished as the runner-up to Coleman as he won the latter of his eight championships. During the early part of the 2000s, it was clear who was at the top of bodybuilding.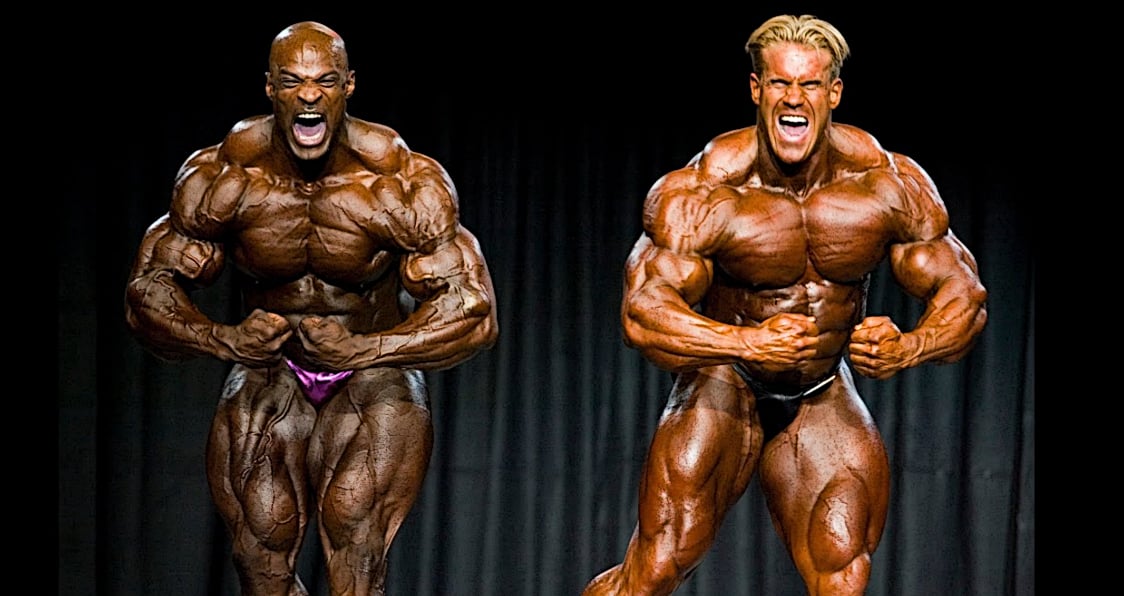 Ronnie Coleman or Jay Cutler: Who Had Bigger Biceps?
Ronnie Coleman had a physique that was marveled at for many years because of his pure size and conditioning. Whether it is back, chest, or arms, Coleman is on the list of best ever. Here, Jay Cutler decided to measure his arms up against his biggest foe during their time on stage.
In the video, there is a trainer using a measuring tape to take the size of Cutler and Coleman's biceps in inches. It is revealed that Coleman is around 23.3 inches while Cutler comes in at 22.5. These are massive biceps for two competitors who perfected their physiques over the years.
Ronnie Coleman was the star of the 2018 film Ronnie Coleman: The King. This film went in-depth about one of the greatest's upbringing and career in bodybuilding.
Since retiring from the stage, both athletes remain active in the gym. Jay Cutler often shares different workouts for viewers to try as he trains in a different way than he used to. Coleman is active on social media posting workout videos and working on other projects to remain in shape. Both athletes are still influential in the sport of bodybuilding and this is something that is never going to change.